Lady Gaga's Famous Meat Dress On Display At Rock N' Roll Hall Of Fame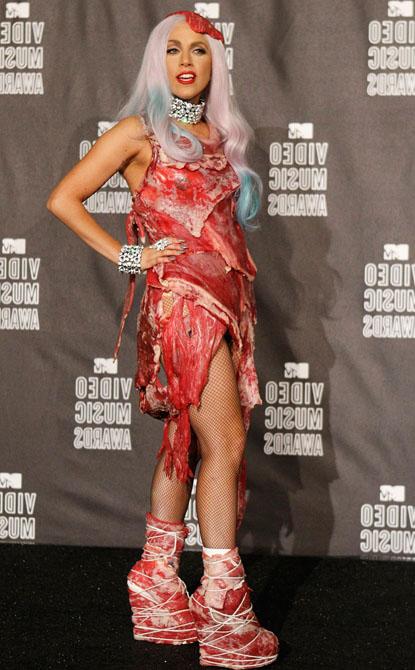 Where's the beef? In Cleveland, apparently.
The Rock and Roll Hall of Fame, as part of its' Women Who Rock: Vision, Passion, Power exhibit, will display the meat dress famously worn by Lady Gaga during the 2010 MTV Video Music Awards.
The dress, which is actually made of Argentinean beef, had been frozen, chemically-treated, dried out and painted in anticipation of the display.
At the September 2010 award show, Gaga, accepting an award from Cher, joked she'd "never thought she'd be asking Cher to hold her meat purse."
Article continues below advertisement