Kate Middleton's Childhood Home Sells For $800k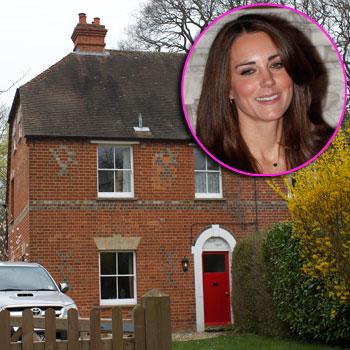 RadarOnline.com Staff Reporter
A home fit for a queen!
The 1,300 square foot Victorian home where Kate and Pippa Middleton lived as little children sold for $778,000 at an auction on Friday RadarOnline.com has learned.
Kate lived there until she was 12 with her sister and brother James, when her parents sold the house for $254,000. The four bedroom home in Berkshire, about an hour west of London, was purchased by Emma Appleby and her partner Tom Wyatt, both school teachers.
Article continues below advertisement
"The press attention isn't really my cup of tea but I'm really looking forward to moving in," Emma told the Reading Chronicle.
"We just love the property and that was our maximum price." The couple has one child and another on the way.
The Middleton's started their family business Party Pieces in the home, which grew to a multi-million dollar company. They now live on a large estate in Bucklebery, where Prince William once landed a helicopter in the garden in order to impress his future wife.