Judge Denies Defense Motion To Dismiss Charges Against Casey Anthony; Defense Presents First Witness Thursday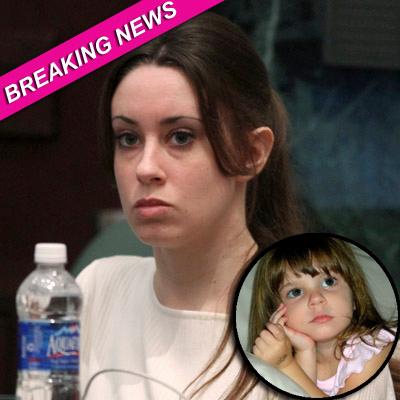 The judge in the Casey Anthony murder trial Wednesday denied a defense motion to dismiss all charges against the Orlando, Florida woman who's accused of murdering her 2-and-a-half year old daughter Caylee.
Judge Belvin Perry announced his decision after court resumed at 11:15 am ET Wednesday.
The defense made the obligatory motion earlier Wednesday after the prosecution rested its case.
Article continues below advertisement
Now that Perry has denied the motion, the defense is now poised to take its turn. It is expected to call its first witnesses as early as Thursday when court resumes. The big question remains: Will Casey herself take the stand? So far, the defense is not saying if she will.
Casey, 25, is charged with first degree murder in the death of her 2-and-a-half year old daughter Caylee. She went missing in the Summer of 2008, and six months later, her body was found dumped in a wooded area near the family's home in Orlando, Florida.