Police Found Samurai Sword & Body Bag Inside The Car Of Joss Stone's Kidnappers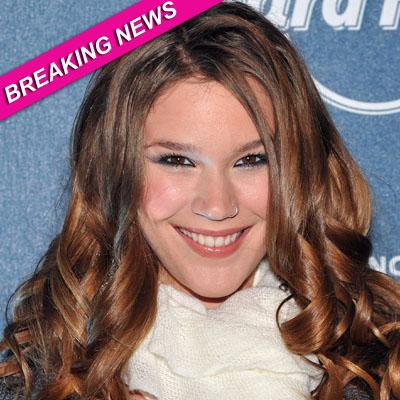 Police found a samurai sword in the car of Joss Stone's alleged kidnappers, RadarOnline.com has learned.
The deadly ancient weapon was found inside the red Fiat Punto car driven by Kevin Liverpool, 33, and Junior Bradshaw, 30, as they circled the star's isolated home in Devon, England.
Other items including rope, a body bag, plus maps of the area were also found in their possession.
Article continues below advertisement
Both men appeared before Exeter's Magistrates Court Thursday accused of conspiracy to commit grievous bodily harm and conspiracy to commit robbery.
The pair -- both from Manchester -- were remanded in custody until July 1.
The court was told the pair were arrested on the St. Andrew's estate, in Cullompton, close to Stone's home after being seen in their car acting suspiciously, near the village of Langford.
Police also found notes relating to the singer inside the vehicle, prosecutors told the court.
The accused pair only spoke to confirm their identities; they are due to appear at Exeter Crown Court in two weeks' time.
It has not been revealed whether the British-born 24-year-old performer – who is worth $15 million - was at home at the time the suspects were arrested.
She said in a statement: "I'd like to thank everyone for their concern but I'm absolutely fine and getting on with life as normal while the police continue with their enquiries."