Intruder Arrested At Home Of Ellen DeGeneres & Portia de Rossi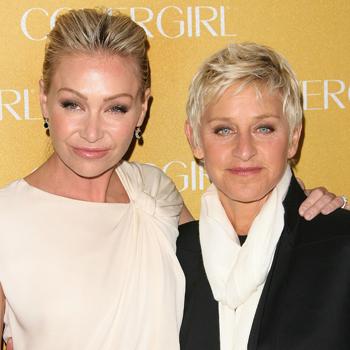 A female trespasser was arrested at the home of Ellen DeGeneres and her wife Portia de Rossi, RadarOnline.com has learned.
"The property is protected by a 24-hour security team that detected and detained the intruder until she was turned over to the custody of Beverly Hills police officers who arrested her," the talk show rep's told People who broke the story.
The woman didn't make it into the house itself, and never made contact with Ellen or Portia, the rep added.
Article continues below advertisement
The invaded property is a two-house compound Ellen bought in late 2007. She spent $29 million on a newly-built furnished estate and a month later, when the house next door hit the market, forked over $8.5 million for that property. The property has had a state-of-the-art security system ever since the couple moved in.
Her identity and her motive have not yet been made public by the Beverly Hills Police Department.