Exclusive
Joss Stone Kidnappers Being Held On Suspicion Of Conspiracy to Rob And To Murder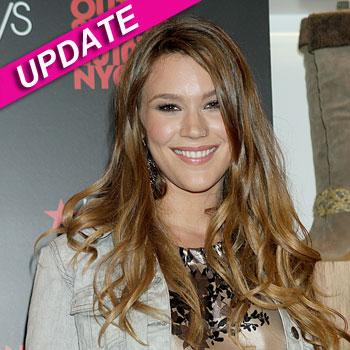 RadarOnline.com Staff Reporter
New details have emerged about the bizarre kidnapping plot involving pin-up singer Joss Stone, RadarOnline.com can reveal.
The two men arrested after being apprehended close to the singer's British rural home in East Devon have received further charges after being quizzed by the police.
The 30-year-old man was arrested for driving whilst disqualified, possession of an offensive weapon and going equipped to burgle or steal.
Article continues below advertisement
His 33-year-old accomplice was arrested for possession of an offensive weapon and going equipped to burgle or steal.
Following further enquiries conducted after the arrests, the men are also now being detained on suspicion of conspiracy to rob and conspiracy to murder.
Police reportedly found swords, rope and a body bag, when the men were arrested close to Stone's farmhouse near the village of Cullompton on Tuesday morning.
Suspicious neighbors called the police after they spotted the men circling the property in a small red Fiat Punto car.
The robbers were also found to have maps and aerial photographs of the property in their possession and had driven 200 miles from Manchester to carry out their raid.
It was not known if 24-year-old Stone was at home before the arrests took place but her mother Wendy Joseph was seen leaving the property today.
Article continues below advertisement
Multi-millionaire Stone recently spent money renovating the property and had bought some adjacent land according to local farmers.
Detective Inspector Steve Parker, leading the investigation, said: "The two men in custody had in their possession information relating to an individual in the Cullompton area and items which lead us to suspect that they may have intended to commit a criminal offence.
"Police enquiries continue and the men remain in custody. We're unable to say anymore at this time but I would like to thank the local residents for reporting the suspicious car.
"Our officers are currently carrying out reassurance patrols and it's important to stress that no properties have been burgled and no individuals have been harmed."
Twenty detectives are still probing the incident while the men remain in custody pending their court appearance.
Hailed as the 'white Aretha Franklin' Stone has enjoyed chart success on both sides of the Atlantic – amassing an estimated fortune of $15 million in the process.