Exclusive
Fans Gave Ryan Dunn Drinks Before Fatal Crash – Likely 'Spiked His Blood Alcohol Level'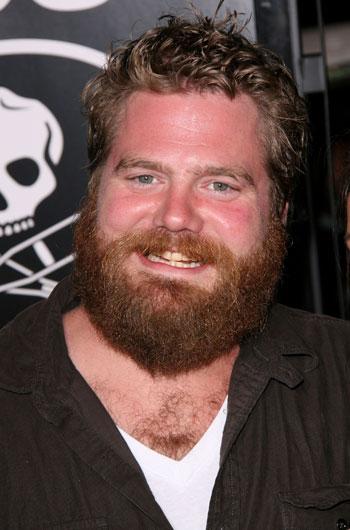 By Cliff Renfrew - RadarOnline.com Reporter
Police investigators believe that fans of Jackass star Ryan Dunn may have unwittingly bought him drinks that contributed to his fatal car crash, RadarOnline.com can reveal.
Dunn and co-passenger Zachary Hartwell were killed instantly when the madcap actor lost control of his Porsche 911 at speeds of around 140mph while being twice over the legal limit.
West Chester State Police Liquor Control Enforcement Sgt. William La Torre now believes that fans gave Dunn drinks in a secluded area of an outside patio at Barnaby's Of America bar in West Chester, Pennsylvania, before he got into his sports car.
Article continues below advertisement
After quizzing bar staff and patrons while examining video footage from the bar he concluded that the outdoor patio bartender knowingly served Dunn two beers and six shots during a four hour period.
His bar bill equated to these drinks but further investigation showed that fans bought the Jackass star one beer and two additional shots before 2am.
Guests Arrive To Ryan Dunn Memorial
Sgt. La Torre said that these drinks likely "spiked Dunn's blood alcohol level."
"His BAC was likely on its way up at the time of the crash given the drinks he consumed at the end of the night," he added.
La Torre revealed that surveillance video did not show Dunn to be visibly drunk and interviews with multiple witnesses said at no point did Dunn appear intoxicated.
But La Torre explained that this could because Dunn had a high tolerance for alcohol and that he did not have any food while he was drinking.
Article continues below advertisement
He said that it would have taken 30 minutes for the alcohol to fully affect him which would have been around when the horror smash happened.
The investigator claimed that stories Dunn had visited other bars were false – he started a bar tab at Barnaby's around 10.30 pm after entering with Hartwell and joining a third male friend.
La Torre said Dunn appeared to be 'a happy guy' and posed for multiple pictures with fans – the infamous Twitter pic of the three men was taken two hours before the crash by the outside bartender.
The surveillance video showed Dunn disappear at one point, which is when he moved to a secluded patio table with his buddies.
Police believe the extra drinks before 2am hiked Dunn's total alcohol consumption to three beers and eight shots over roughly four hours that would equate to a BAC of about 0.19.
The outside bartender told the police she thought that Dunn had left the premises and it wasn't until closing time that she discovered he was still inside - Dunn posed for a final photograph before he left around 2.30am.