Rapper Flo Rida Arrested For DUI In Florida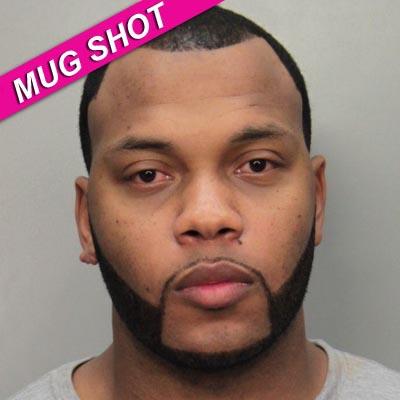 by RadarOnline.com Staff
Rapper Flo Rida was taken into custody in Miami Beach early Thursday in connection with suspicion of DUI, RadarOnline.com has learned.
POLICE REPORT: Read Flo Rida's Booking Report
Flo Rida, whose real name is Tramar Dillard, was pulled over in a $1.7 million Bugatti after police noticed he was swerving. The 6-foot-1, 225 pound rapper drove a full two blocks before fully pulling over, police said.
Article continues below advertisement
Upon stopping, officers at the scene noticed the rapper had bloodshot eyes, slurred speech and reeked of booze.
The rapper admitted to officers he'd "had a few drinks" and reassured them he could make it home, but following a field sobriety test, the Low rapper's blood alcohol level was .185% -- more than twice the legal limit.
After a routine check, it was revealed his license had been suspended May 3, which he was cited for, along with the drunken driving.