Defense Begins Presenting Its Case Thursday In Casey Anthony Trial -- But Will She Testify?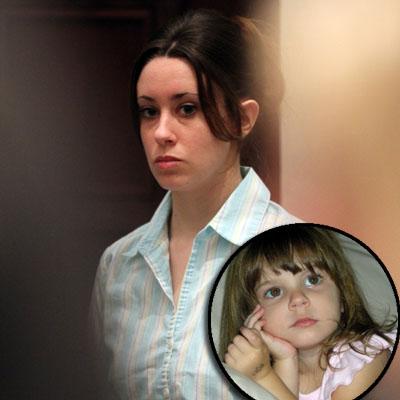 The defense begins presenting its case Thursday morning in the Casey Anthony murder trial in central Florida, and the big question remains: Will Casey take the stand in her own defense?
Court resumes at 9 am ET, and once again, RadarOnline.com will live stream the proceedings.
The prosecution rested its case only minutes after court began on Wednesday after presenting 70 witnesses over 19 days.
Article continues below advertisement
After the prosecution wrapped up, the defense filed an obligatory motion asking Judge Belvin Perry to throw the case out of court, saying the prosecution had failed to prove its case; the judge denied the motion.
The Orlando, Florida woman, 25, is accused of murdering her 2-and-a-half year old daughter Caylee, who seemed to vanish in the summer of 2008. Caylee's disappearance quickly captivated the country, and six months later – in December, 2008 – her body was found in a wooded area.
The prosecution maintains that Casey suffocated the child with duct tape. The defense dropped a bombshell during its opening arguments, claiming that Caylee was not murdered, but rather accidentally drowned in the family's swimming pool, and that Casey's father, George Anthony, hid the body in an attempt to cover it up.
Casey has been charged with seven counts, including first degree murder, aggravated child abuse and misleading the police in the death of Caylee.