Exclusive
Dallas Maverick's DeShawn Stevevson Busted For Public Intoxication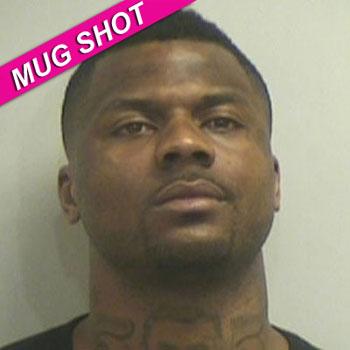 Can't a guy celebrate winning the NBA championship in peace?!!!
Apparently not - Dallas Mavericks guard DeShawn Stevenson was busted for public intoxication on Tuesday night in Irving, Texas, according to police officials.
Irving police were called to an apartment complex at 10:30pm (cdt).
Stevenson, who did not live at the complex, allegedly appeared intoxicated and did not know where he was.
Article continues below advertisement
"They felt he was a danger to himself and others," Irving police officer John Argumaniz told RadarOnline.com
He added, "Basically, he was intoxicated to a point where he didn't feel comfortable letting him walk away or leave. They didn't have any other options at that point."
Stevenson was released today on $475 bond.
RELATED STORIES:
Barron Hilton Ordered To Pay $225,000 To DUI Accident Victim
MORE ON:
Celebrity Justice