Exclusive
Dr. Conrad Murray Requesting Dismissal Of Wrongful Death Lawsuit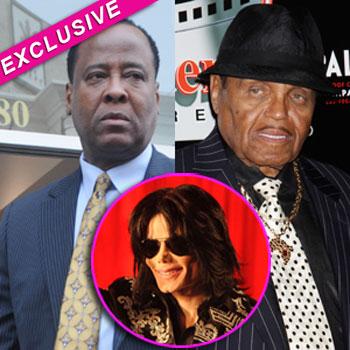 By Jen Heger - Radar Legal Editor
Dr. Conrad Murray is asking a judge to throw out the wrongful death lawsuit that Michael Jackson's father, Joe filed against the King of Pop's one time physician, Radaronline.com can exclusively report.
Lawyers for Dr. Murray filed the legal docs last Friday, arguing that Joe Jackson doesn't have legal standing to even file the lawsuit -- Michael left his father, Joe out of his will and did not support him financially.
Article continues below advertisement
The legal docs state: "Joe Jackson further has no standing to sue pursuant to...in that he was not dependent upon the decedent for support and therefore Joe Jackson has no subject matter jurisdiction, alternatively, in personam jurisdiction to sue....Defendants request that the Plaintiff's case be dismissed, alternatively, that the Plaintiff go forth without recovery from these Defendants."
Dr. Conrad Murray's Attorneys Request Case Dismissal — See The Documents