PHOTOS: Charlie Sheen Worse For Wear At Goddesses' Birthday Party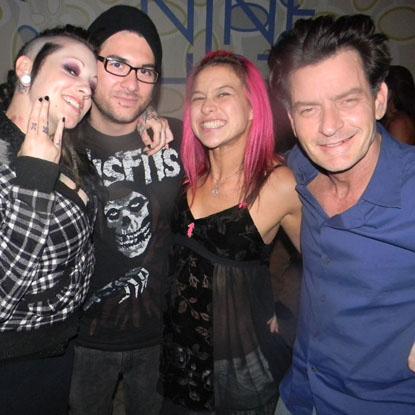 by RadarOnline.com Staff
We've just received these pics of Charlie Sheen celebrating the 25th birthday of his lone remaining goddess, Natalie Kenly, and it's starting to look like the crazy past few months are catching up with the former Two and a Half Men star.
Sheen looked tired and gaunt -- maybe he's low on Tiger Blood? -- in these pics, which were snapped May 19 at the W Hotel's swanky NineThirty restaurant in Westwood, California.
Article continues below advertisement
PHOTO: Charlie Leaving His Attorney's Office
These are the first shots we've seen of Sheen in a few weeks, as he's kept a low profile since the jaw-dropping announcement that Ashton Kutcher would be replacing him on the top-rated CBS comedy.
Fun fact: Natalie was born in 1986, the year Sheen played a tired, burnt-out scofflaw in the classic, Ferris Bueller's Day Off.
RELATED STORIES: