Britney Drops 'F-Bomb' 4 Times In New Music Video 'I Wanna Go'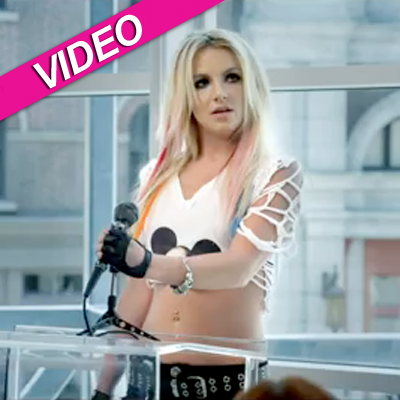 By Adam S. Levy - RadarOnline.com Staff Writer
In a reference to the movie Half-Baked, Britney Spears drops the 'F-Bomb' not once, but four times, in the opening sequence to her brand-new video, I Wanna Go.
"Find out all the answers to your burning questions right here in the #IWannaGo video," the Mississippi-born Grammy-winner tweeted Wednesday, linking to the video. "I LOVE it & hope you do too."
In the first sequence, the 29-year-old mother-of-two faces a bank of reporters eager to learn the juicy details of her sometimes-controversial life.
Article continues below advertisement
One reporter asks: "Is it true you banned junk food, smiles, sunshine, candy and laughter from your Femme Fatale tour?"
"Yes, yes it is," Britney says.
Another then asks, "Is it true that you're pregnant with Brad Pitt's love child?"
"That's false, it's quintuplets," Britney barks back, before repeatedly dropping the 'F-Bomb' to the crowd.
The rest of the video continues with the edgy theme, showing Brit's interactions with law enforcement and paparazzi.