Bam Margera Breaks Down Crying At Jackass Car Crash Scene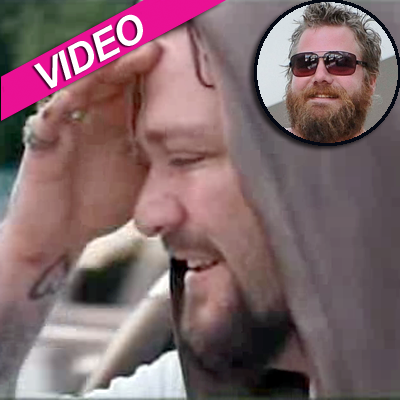 By Neil Woulfe - RadarOnline.com News Director
Jackass co-star Bam Margera broke down in tears Tuesday night at the scene of the car crash that left his close friend, Ryan Dunn, and another man, dead in West Goshen, PA. early Monday.
It was the first time that Margera, 31, had seen where the accident happened. He had been out of town when he heard the devastating news.
"I've never lost anybody that I care about, he's my best friend," Margera wept as he spoke to Fox 29 in Philadelphia.
Article continues below advertisement
"I was in Arizona when I heard," Margera said. "I just remember I was with some friends having the best time ever. At 12:30, I just started punching out the windows of the rental van and ripping out the speakers. I don't even know why."
Strangely, Margera's emotional outburst happened at the exact same time as Dunn's horrific crash thousands of miles away.
" I wasn't mad at anything or anybody," he added. "And if it's 12:30 there, that means it was exactly when he crashed.
"He was the happiest person, the smartest guy with so much talent.
"He had so many things going for him. It's not right. It's not right."
As RadarOnline.com previously reported, Dunn, 34, and his passenger, Zachary Hartwell, 30, were killed when Dunn's 2007 Porsche went off the road and crashed in flames into a wooded area around 2:30 a.m. Monday in West Goshen, PA.
Police say Dunn could have been driving up to 130 mph when the crash happened.
Article continues below advertisement