Exclusive
Arnold Schwarzenegger Still Supporting Mistress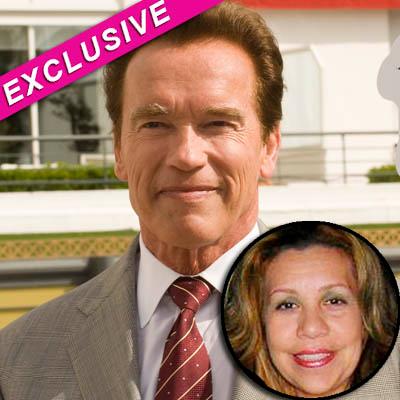 Arnold Schwarzenegger is standing behind mistress Mildred Baena, and RadarOnline.com has exclusively learned that the former governor is still financially and emotionally supporting her.
While his personal and professional life are in ruins, sources close to Schwarzenegger tell us the 63-year-old star is keeping close tabs on Baena.
"Arnold has been very supportive of Mildred throughout all of this," the source told RadarOnline.com.
Article continues below advertisement
"The scandal going public has really taken a toll on Mildred, so Arnold encourages her not to listen to what people are saying about her and just tells her to stay strong."
Not only is Schwarzenegger there for Baena, but his greatest concern is for the 13-year-old son he fathered with her, according to the source.
"Arnold has always taken care of the boy financially and he's continued to do so generously amid this whole ordeal," the source said.
Schwarzenegger and wife Maria Shriver announced their separation on May 8 and nine days later the former California governor admitted he fathered a child with Baena, a longtime member of household staff.
With an estate estimated to be worth of $200 to $400 million, it is believed that Schwarzenegger, 63, and Shriver, 55, had a prenuptial agreement but the length of their 25-year marriage and Arnie's infidelity could still turn their divorce into a blockbuster.