Huma Abedin -- The Woman Behind The Weiner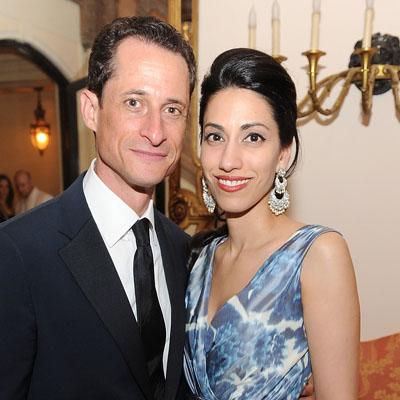 Looks like the honeymoon's over for Huma Abedin, the woman who married embattled New York Representative Anthony Weiner less than a year ago.
So who is the woman behind the Weiner? RadarOnline.com takes a closer look.
Abedin, 34, was born in Kalamazoo, Michigan to a father who is Indian and a mother who is Pakistani, both of whom celebrated academics. Raised in Saudi Arabia, Abedin ventured to the United States to attend George Washington University, which she parlayed into an internship at the nearby White House.
Article continues below advertisement
Abedin hit the ground running in Washington D.C., and by 2008, had ascended to the role of traveling chief of staff for Secretary of State Hillary Rodham Clinton during Clinton's 2008 presidential bid.
Abedin continues to serve as a top aide to Clinton, and looks to be very close with political powerhouse family: Former Pres. Bill Clinton, no stranger to political sex scandals himself, officiated over her July 2010 wedding to Weiner in Long Island, where the former commander-in-chief said Abedin was like a daughter to him.
Abedin was profiled in a 2007 issue of Vogue, where her relationship with Hillary was described as "an older sister-younger sister" bond by longtime Clinton pal, actress Mary Steenburgen (Parenthood).
Abedin has not yet broken her silence on the matter, which intensified Monday in the wake of RadarOnline.com and Star's exclusive report detailing Weiner's e-sexcapades with a Las Vegas blackjack dealer just two months after their wedding.
Article continues below advertisement