A-List Hollywood Stars Support Michelle Obama Fundraiser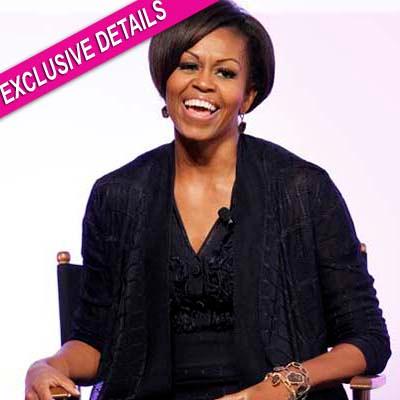 Watch out, there's a new star in town.
Hollywood's A-list turned out Monday night for a fundraiser with First Lady Michelle Obama, and RadarOnline.com has all the details from the party that raised $1 million and was the hot ticket of the night.
Ryan Phillippe, Ellen DeGeneres, Portia De Rossi, Drew Barrymore and Vanessa Williams were on hand for the exclusive soiree where tickets ranged in price from $1,500 to $35,800.
Article continues below advertisement
The party was held in the luxurious modern Westwood, Calif. mansion of Michael S. Smith and James Costos. Smith is a designer who decorated the White House when the Obamas moved in in 2009. He called Michelle a "hero" as he introduced her to the cheering fans.
Michelle, dressed in a form-fitting black dress and black sweater, told the crowd of more than 350 guests that her husband was even involved in the decorating of their new home.
"Believe it or not, the President has opinions about his drapes," she said to the group.
After the fundraiser, Mrs. Obama and her two daughters, Malia and Sasha, went to Pizzeria Mozza in L.A.'s Hancock Park neighborhood. They ate in a private room in the back of the restaurant and then left around 10:30 pm after their late-night meal. In june of last year, the First Lady and her girls also grabbed a bite at the same restaurant.