A Closer Look At Jennifer Aniston's New Man, Justin Theroux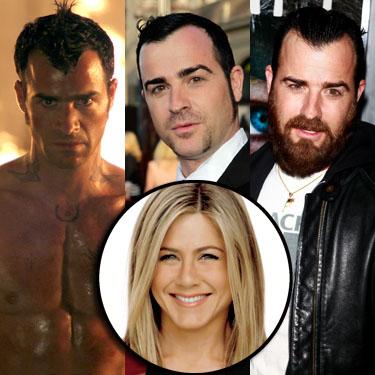 Radar Staff Writer
So just who is Jennifer Aniston's new lover, Justin Theroux?
He's been a working actor for years, but just in case you're not familiar with him, RadarOnline.com has all the details for you about the tall, dark and handsome fella Jen's been toting around on her arm lately.
The 39-year-old Washington, D.C, native graduated from Vermont's Bennington College. He cut his teeth in show biz on the stage with appearances in many off-Broadway productions.
Article continues below advertisement
Hustling from coast-to-coast, the hard-working actor hit the ground running in the mid-90s -- around the same time Aniston found international fame and success as Rachel on NBC's Friends. His early credits feature appearances in the 1997 film Romy and Michele's High School Reunion, and hot TV shows of the era such as Sex and the City, Ally McBeal and Spin City.
Theroux kept steady work into the 2000s with roles in films such as American Psycho, Zoolander and Charlie's Angels: Full Throttle.
In recent years, Theroux's vocal talents have earned him work in the 2010 film Megamind, as well as the popular video game Call of Duty: Modern Warfare 2.
Theroux's most recent project, Wanderlust, is where he began working with Aniston, 42 , and the romantic sparks reportedly began flying shortly thereafter.
The summer romance doesn't come without a little controversy: Aniston reportedly yanked him away from his girlfriend of 14 years, Heidi Bivens, ironically dredging up old memories of when Angelina Jolie did the same thing to her with Brad Pitt, also on a movie set (Mr. & Mrs. Smith).
Article continues below advertisement