Exclusive
Zsa Zsa Gabor's Daughter Wants Investigation Of Baby Plot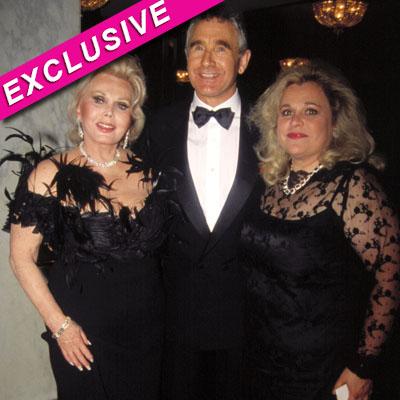 Article continues below advertisement
"This is exactly why Prince Von is a poor guardian of Zsa Zsa," Hilton said in prepared comments released through her attorney, Ronald Richards. "These statements sound like someone who is mentally ill instead of an adult. God help Zsa Zsa! Social services should investigate!"
Francesca Hilton, who was born of Zsa Zsa's union with hotel mogul Conrad Hilton, is Zsa Zsa's only child -- for now.
Gabor, meanwhile, remained in guarded condition in a Los Angeles hospital overnight after being admitted earlier this week with pneumonia-like symptoms.