Prince William & Kate Middleton Escape On Romantic Island Honeymoon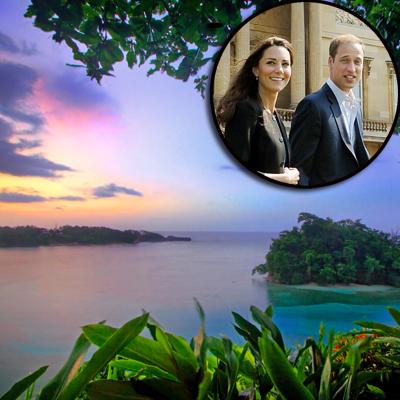 RadarOnline.com Staff Reporter
Prince William and Kate Middleton have traveled to the Seychelles Islands for an exotic two week honeymoon.
The Royal couple is reportedly staying at an exclusive $6,000 a night villa on one of the Seychelles' privately-owned islands.
The world's most famous newlyweds – now officially the Duke and Duchess of Cambridge -- took a private jet and then a helicopter to their island, arriving at 7:20 am local time Tuesday.
Article continues below advertisement
Four years ago the pair visited the tiny Seychelles island of Desroches. It is just four miles long and sits 150 miles south west of the main island of Mahe.
Located off the coast of Africa in the Indian Ocean, the Seychelles have become a top honeymoon destination for the rich and famous. Salma Hayek and Francois-Henri Pinault, and Liz Hurley and her now-estranged husband Arun Nayer all honeymooned there.