PHOTOS: Prince William & Kate -- Back In View, Back To Work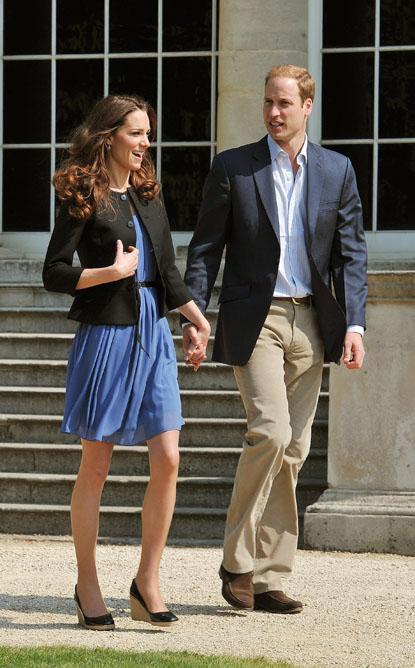 Looking every bit like any other young couple in love, Prince William and his new bride Kate walked hand-in-hand from Buckingham Palace in London on Tuesday.
It was the first sighting of the royal newlyweds since their fairytale wedding was watched by an estimated worldwide audience of 2 billion people last Friday.
Life is quickly getting back to "normal" for the pair; William has already returned to his Royal Air Force (RAF) base in Anglesey, Wales, in time to resume his job as a search and rescue pilot after a short break at a secret location.
Article continues below advertisement
The couple was expected to begin their honeymoon overseas a day after their wedding, but they've decided to delay their trip for a few months.
"He will return to work," a spokesman for the Ministry of Defense said. "It is a normal working day."
As for Kate, she is expected not to return to her job as a project manager for her family's business called Party Pieces; she quit her job in January to prepare for the wedding, and now she's expected to follow in the footsteps of the late Princess Diana by focusing on charity work as the newest member of the royal family.