REPORTS: Liz Hurley Dumps New Boyfriend; He's Already Cheating On Her!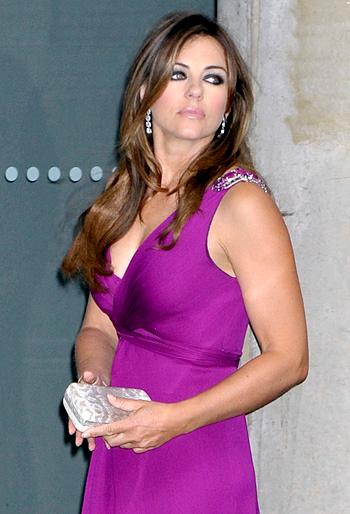 Only a week after a British newspaper published photographs of a married Liz Hurley in a passionate embrace with another man, the actress/model has dumped the pro cricket player...for cheating on her! That's the latest claim by London's News of the World who published video of Hurley and Shane Warne together in their original story.
Now according to the Daily Mirror Warne was sexting another woman, also married, while simultaneously pursuing Hurley.
Article continues below advertisement
The other woman (Not including Warne's wife) is Adele Angeleri, the wife of millionaire Australian lawyer and businessman Denis Angeleri. He went public with the more than 100 messages his wife received from the "horny" cricket superstar, including one he sent on the same day he was texting Hurley.
As RadarOnline.com reported, after her affair with Warne was exposed, Hurley confessed to her marital woes. "Not a great day," she Tweeted on December 12. "For the record, my husband Arun and I separated a few months ago. Our close family & friends are aware of this."
Hurley and super-rich Arun Nayar were married in 2007. But if she thought her romantic future was with Warne, she'll have to think again.
"My advice to Liz would be to steer well clear of him," Denis Angeleri said.
Hurley's longest romance was with Hugh Grant. It ended after 13 years when he was arrested while having oral sex with a hooker.
RELATED STORIES: