PHOTOS: Macho Man Randy Savage's 2010 Wedding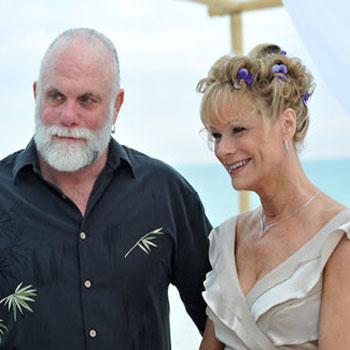 Just a year before his untimely death following a car accident Friday, pro wrestling icon Macho Man Randy Savage found love with his wife Barbara, who survived the crash.
Savage married her on May 10, 2010; she was being treated for minor injuries Friday, according to police.
Prior to his marriage, Savage was romantically linked to wrestling beauty Stephanie "Gorgeous George" Bellars; and his ex-wife "Miss Elizabeth" Hulette, who herself tragically passed away in 2003 after a drug overdose.
Article continues below advertisement
Savage, whose real name was Randy Poffo, was driving in his 2009 Jeep Wrangler in his hometown of Tampa, Florida, when he skipped a median and careened into a tree at 9:25 am ET on Friday, according to the Florida Highway Patrol.
He was taken to Largo Medical Center, where he subsequently died, police said, adding the accident was not alcohol-related.
RELATED STORIES:
Inglewood Police Release New Details Involving Shooting Linked To M Bone Murder