Yvette Vickers: Actress Who Was Found Mummified Died From Heart Disease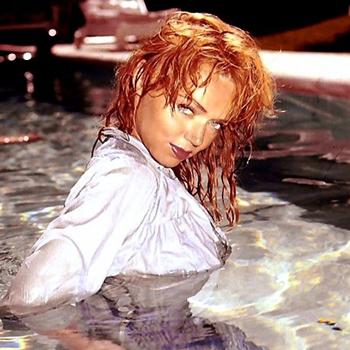 The mystery behind Yvette Vickers' death has been solved.
The 1950s bombshell, whose mummified remains were discovered in her home late last month, died of heart disease, the Los Angeles County Coroner's Office revealed late Friday.
Vickers, who was famous for her affairs with leading men including Cary Grant, made a series of B horror flicks including Attack of the 50 Foot Woman and Attack of the Giant Leeches.
Article continues below advertisement
Although she hadn't worked in years, she still lived in Hollywood -- overweight and reclusive. hen, as RadarOnline.com previously reported, late last month, her partially mummified remains were found in her small, run-down house.
With apparently no friends or family, she may have been dead as long as a year.
She was 82, and given her weight and a history of a alcohol abuse, heart disease was not a surprise, the Coroner's Office spokesman said.