PHOTOS: B-List Actress Yvette Vickers Found Mummified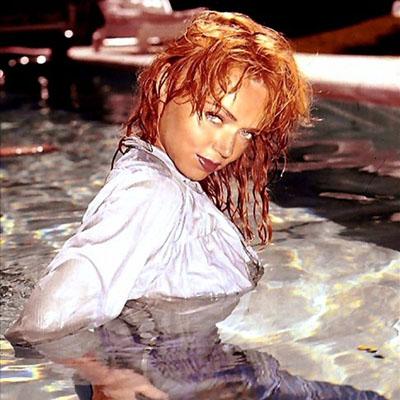 RadarOnline.com Staff Reporter
B-list actress and Playboy pinup Yvette Vickers was found mummified in her Los Angeles home, RadarOnline.com is reporting.
The 82-year-old's remains were discovered by a neighbor of her Benedict Canyon home and authorities imply Vickers could have been dead for nearly a year, and while the cause of death has not yet been determined the coroner suggests it was a natural death.
Article continues below advertisement
Vickers, known for roles in the 50's hits Attack of the 50 Foot Woman and Attack of the Giant Leeches, was unrecognizable when she was found in her rundown and neglected home last week.
According to reports, the home was littered with piles of clothing, junk mail, debris and cobwebs.
"She kept to herself, had friends and seemed like a very independent spirit," neighbor and actress Susan Savage, who found Vickers, told the Los Angeles Times.
"To the end she still got cards and letters from all over the world requesting photos and still wanting to be her friend. We've all been crying about this. Nobody should be left alone like that."
RELATED STORIES: