Inglewood Police Release New Details Involving Shooting Linked To M Bone Murder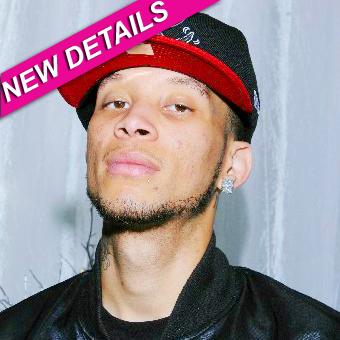 We've got new details connected to the tragic killing of Montae Talbert, M Bone of the hip-hop outfit Cali Swag District, famous for their dance hit Teach Me How to Dougie.
Early Monday, police would not provide details on how he died, but speculation runs rampant that Talbert was shot and killed in front of a liquor store in L.A.'s Inglewood neighborhood late Sunday.
Article continues below advertisement
While police would not confirm that the victim in Inglewood was Talbert -- they're still in the process of notifying the victim's next of kin -- they did talk to us about the incident itself.
The Inglewood Police Department told RadarOnline.com that around 10:30pm Sunday, when officers were called to 416 N. La Brea Boulevard in response to a shooting call, they found a black male adult slumped over the steering wheel in the driver's seat of a black car.
"The man had been shot twice in the head," police told RadarOnline.com. "He was taken by paramedics to nearby hospital, where he died.
"Police said a witness told them that "the man was sitting in the driver's seat of the car when suspects approached in a separate car... and fired two gun shots at the man."
Cali Swag District's Teach Me How to Dougie hit number 28 on the Billboard charts in 2010, and establishing the dance as a hip hop staple a la the running man or Souja Boy.