What Is Mom Worth? A Bargain At $61,436!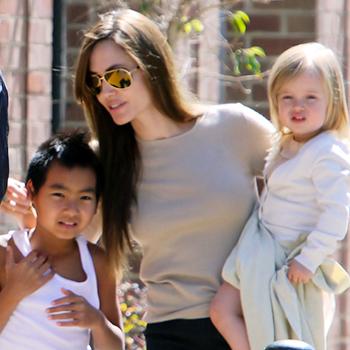 By RadarOnline.com Staff
We're sure that celebrity moms like Angelina Jolie, Reese Witherspoon and Gwyneth Paltrow feel like they are worth a million dollars, but in these tough economic times even a mom's salary has been slashed!
As moms across America get ready to celebrate Mother's Day, a new survey claims that a their vital role can be replaced for just $61, 436 a year. The saying goes that, 'A mother's work is never done,' and considering they are on the clock 24/7, that sounds like minimum wage!
Article continues below advertisement
came up with the price tag after looking at tasks that the typical mom does, such as patching up skinned knees, making packed lunches, helping with homework and driving to and from soccer games.
"All those services have a price and could be a significant expense for a family to replace," Steven Brostoff, a spokesperson for the American Council of Life Insurers, told Insure.com.
Considering that many Hollywood stars such as Madonna and Victoria Beckham have full-time nannies and chefs, does that make them worth even less?
While the study was aimed to stress the importance of moms getting life insurance, it is a sad thought that a company can quantify a mother's value.
This Mother's Day, ignore the math and tell you mom that she's worth her weight in gold!
RELATED STORIES: