Controversial Rapper Headed To The White House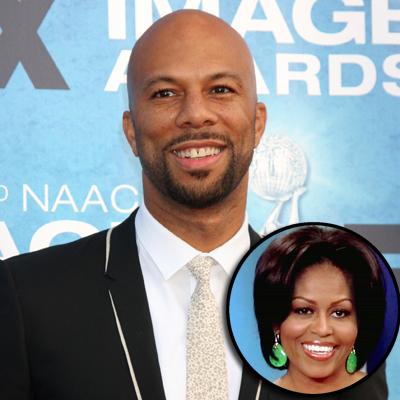 The White House will host a rather uncommon guest Wednesday: Common.
The Chicago-based rapper, whose real name is Lonnie Rashid Lynn Jr., will join First Lady Michelle Obama for poetry night.
The dinner has become a must event for every Hollywood A-lister, and this year was no exception. Every media outlet wanted some show biz at their table.
The move has raised some eyebrows in light of his controversial lyrics against authority figures such as police -- and ex-president George W. Bush.
Article continues below advertisement
For example, in this this 2007 passage, the rapper (who dated Serena Williams last year) urges his fan base to "Burn a Bush."
"With that happening, why they messing with Saddam? Burn a Bush cos' for peace he no push no button, killing over oil and grease, no weapons of destruction, how can we follow a leader, when this a corrupt one?
Others slated to attend the event included Elizabeth Alexander, Billy Collins, Rita Dove, Kenneth Goldsmith, Alison Knowles, Aimee Mann and Jill Scott.