PHOTOS: President Barack Obama's Busy Day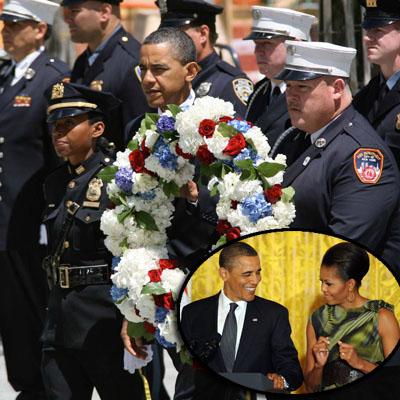 President Barack Obama had a busy Thursday, but in a good way.
The commander-in-chief was up and down the Eastern seaboard: First, he visited Ground Zero, the epicenter of the 9/11 attacks nearly 10 years ago, where he laid down a wreath in memory of the victims.
Then, he participated in a Cinco De Mayo celebration at the White House with his wife Michelle.
Upon the president's Sunday announcement that terrorist Osama bin Laden had been killed by Navy SEALS, the masses gathered in celebration at both landmarks to celebrate.
Article continues below advertisement