President Obama To Visit Ground Zero Thursday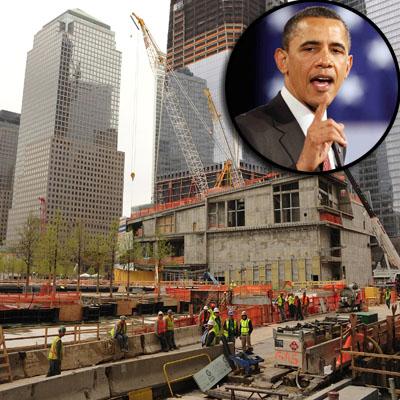 President Barack Obama will visit New York City on Thursday to mark the death of the world's most wanted terrorist, al-Qaida leader Osama bin Laden.
The White House says that while in NYC, Mr. Obama will visit Ground Zero, the site of al-Qaida's attack on the World Trade Center, where some 2,595 were killed on September 11, 2001.
As part of his visit -- which was announced by the White House via twitter -- the president will also meet with the families of those killed.
Article continues below advertisement
In Sunday night's historic announcement of Bin Laden's death, the president recalled the horror of the attacks nearly 10 years ago.
"The images of 9/11 are seared into our national memory -- hijacked planes cutting through a cloudless September sky; the twin towers collapsing to the ground," he said.
On Monday, Mr. Obama also pointed out the spirit of patriotism as crowds gathered both at Ground Zero and in D.C. on late Sunday to celebrate the news of bin Laden's death. The president talked of "people holding candles, waving the flag, singing the national anthem -- people proud to live in the United States of America."