Exclusive
EXCLUSIVE AUDIO: Michaele Salahi's New Single 'Bump It' -- Hear It On Radar!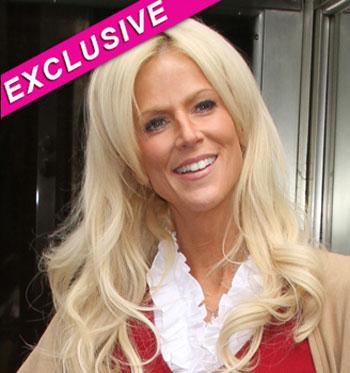 RadarOnline.com Staff Reporter
Alleged White House crasher Michaele Salahi plans on crashing the clubs next, by releasing her first song, Bump It – and RadarOnline.com has an exclusive sneak peek for you!
According to Michaele's rep, she was inspired by talk show queen Oprah Winfrey to record the single when she claims Oprah told her, "Wow, you have an amazing voice!" while they were together backstage during the inauguration of President Barack Obama.
Article continues below advertisement
"I am so excited with my first single! It's an amazing dance song, and it highlights the party animal in everyone!" Michaele said.
"I titled the song 'Bump It' because I love dancing and bumping it on the dance floor! I got so caught up with the rhythm, that my music just feels like a magical prism."
Interested in the lyrics?
Here are some of Michaele's deep thoughts: "Like I'm so hot and like, you're so not. The speakers on blast, let the techno rock. Everybody in the club make your way to the front, rhythm is the bass that will make the crowd jump."
Michaele's song will be available on iTunes Wednesday, May 11.