Exclusive
EXCLUSIVE: D.C. Housewives On Cancellation: 'Get Over Yourself, Michaele Salahi!'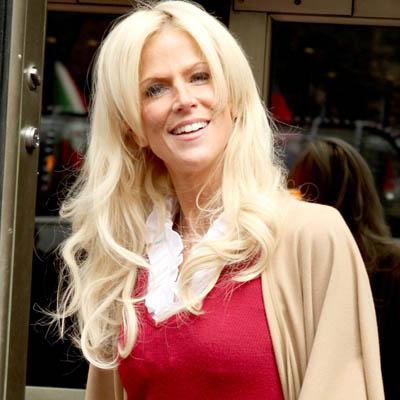 After Bravo officially announced that The Real Housewives of D.C. wouldn't be returning to the small screen, former castmates Lynda Erkiletian and Catherine Ommanney talked to RadarOnline.com exclusively about their disappointment.
Catherine also had some harsh words for Michaele Salahi, addressing her recent comments that there can't be a Real Housewives of D.C. without her.
"Get over yourself, Michaele! There are a lot of things that can be done without you, actually a majority of things which aren't psychologically disturbing," Catherine told RadarOnline.com exclusively.
Article continues below advertisement
"I think there was disappointment and relief," Lynda told RadarOnline.com of the network pulling the plug.
But Catherine said she wasn't shocked by the news. "I was slightly disappointed, but not really surprised. It was the right decision.
"Bravo knew that we weren't prepared to work with Michaele again. I don't think any money or fortune or success was worth the mental strain with her, full stop. I couldn't do that again," said Catherine, who's working on a follow-up to her book, Inbox Full.
The Gatecrashing incident heard around the world -- when Michaele and her husband Tareq allegedly crashed the White House State Dinner in 2009 -- literally took over the premiere season, Catherine added.
"Their gatecrashing the dinner was during filming and it resulted in a lot of other story lines being cut out. Everything had to be about the gatecrashing. It was such a dangerous thing for them to do."
Article continues below advertisement
Catherine was quick to point out Michaele wasn't the reason for the cancellation. Lynda agrees, adding that she would have come back -- without Michaele.
"I wouldn't have done it if Michaele was a part of it, mainly because I found her husband to be unpredictable and scary at times."
She says the first season's Salahi storyline wasn't a fair portrayal in her city.
"I don't think it allowed the story of the true Washington, D.C. to come through. I don't want to see everything come to clothes off, flipping tables and cussing."
The ladies understand the network's decision, but it doesn't soften the blow.
For now, the ladies still stay in touch, but not with Michaele, who they haven't seen since last year's televised reunion: "We're trying to be there to support each other," Lynda said. "That will continue."
RELATED STORIES:
Bravo Confirms The Real Housewives Of D.C. Is Canceled