Exclusive
Maria Shriver: 'I'm Filing For Divorce'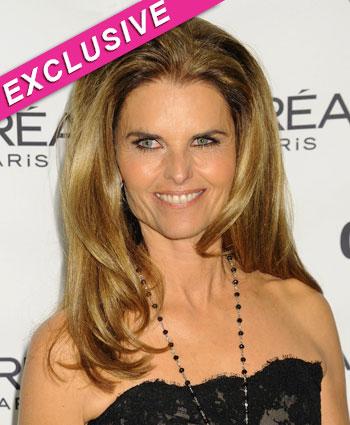 Maria Shriver has told friends she WILL file for divorce from love rat husband Arnold Schwarzenegger.
The pair announced their separation on May 8, nine days before the former California governor admitted he fathered a child with a longtime member of household staff.
"Maria absolutely will be filing for divorce," a close friend of Shriver tells RadarOnline.com exclusively.
Article continues below advertisement
It emerged last week that the jilted former TV journalist has retained celebrity divorce lawyer Laura Wasser to represent her in her split from 63-year-old Schwarzenegger.
Until now, though, it had been suggested that due to her strong Catholic beliefs, Shriver hadn't yet decided if she wanted to end the pair's turbulent 25 year union.
But RadarOnline.com has been told the long suffering Kennedy scion, 55, has arrived at her decision after sordid details of husband's double life continued to be exposed.
"It's not a matter of if Maria will file for divorce, but when," the source said.
The power couple's worth has been assessed at anywhere from $200 million to $800 million. They are believed to have a pre-nuptial agreement.
If there is no pre-nup or it does not stand up because it was drafted so long ago, the couple would likely split their net worth evenly, under California law.
But one legal source suggested Shriver also would be entitled to whatever the philandering star-turned-politician spent on his mistress, housekeeper Mildred Baena.
Article continues below advertisement