Lindsay's House Arrest -- She Can Have Visitors, But She'd Better Stay Inside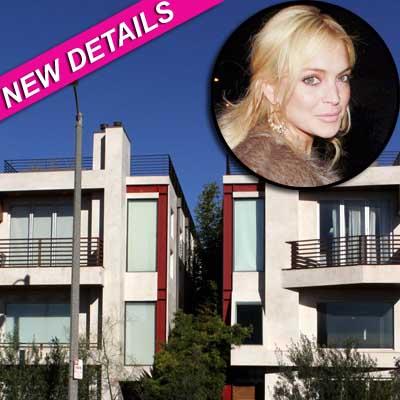 RadarOnline.com Staff Reporter
&
Lindsay Lohan started her house arrest at her luxury beach home in Venice, California Thursday, and although she's officially an inmate of Los Angeles Sheriff's Department, she's still free to have as many visitors as she wants.
A law enforcement source confirmed this to RadarOnline.com as the Mean Girls star, 24, started her 35 day home confinement at her stunning $7,100 a month rented property.
Article continues below advertisement
The actress has been fitted with an electronic ankle monitor bracelet which will automatically go off if she leaves the property ; if she does, she will do immediate jail time.
Steve Whitmore spokesperson with Los Angeles County Sheriff's Department told RadarOnline.com: "Miss Lohan came over for a booking this morning around 5am where it was determined that she was eligible for her ankle monitor.
"The Los Angeles County Probation Department recommended that she was eligible for her to do 35 days of home detention also.
"She will be paying for this out of her own pocket. Miss Lohan arrived in a black SUV this morning with her attorney and she was co-operative and professional. She left after about an hour and she currently has her ankle monitor."
Under the terms of her home arrest, Lohan has to stay in her house 24/7 and must not go outside. Her ankle bracelet is connected to her phone system and is centrally monitored by the Sheriff's Department too.
Article continues below advertisement
The home arrest is considered a better option for the authorities because they save a lot of money with no jail costs to absorb; Lohan is not currently undergoing any blood or alcohol testing.
In addition, the actress has also been ordered by 480 hours of community service, expected to be divided between a women's center and a morgue.
RELATED STORIES:
EXCLUSIVE DOCUMENT: Read Lindsay's Booking Report