PHOTOS: Healthy Body, Healthy Mind? Lindsay Lohan Shops At Whole Foods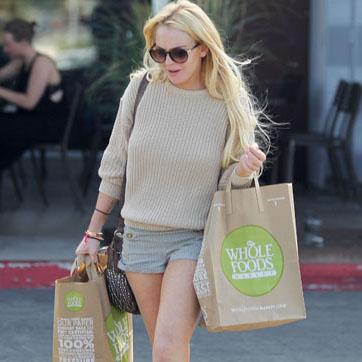 The comeback continues (in baby steps) for starlet Lindsay Lohan.
The 24-year-old star of Mean Girls was spotted shopping at a Whole Foods store in Los Angeles Thursday, a possible sign she's moving in the right direction.
At least, when it comes to her diet.
The last we heard of the actress was earlier this week when she attended an orientation session for her upcoming community service at the Women's Center in Downtown Los Angeles. She was sentenced to 480 hours of community service and 120 days in the clink last month for violation the conditions of her probation for a 2007 DUI.
Article continues below advertisement