Botox Mom Under Investigation; Eight-Year-Old Daughter Taken By Family Services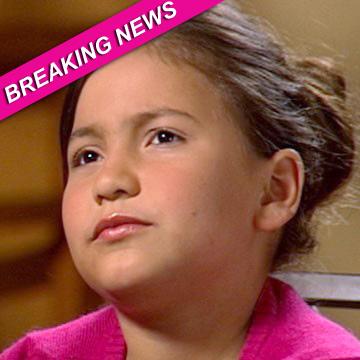 Kerry Campbell, the woman who told a national television audience that she injects her 8-year-old daughter with Botox in hope that she wins beauty pageants, is under investigation by San Francisco Police, a source tells RadarOnline.com.
And her daughter, Britney, was taken away by officials of the city's child protective services!
Campbell made international headlines Thursday after a Good Morning America interview during which she made the startling confession.
Article continues below advertisement
Britney did say the injections "hurt sometimes."
Campbell, an aesthetician, said that she injected her daughter with the Botox because Britney complained about getting wrinkles.
GMA hostess Lara Spencer this morning confirmed that Briney was no longer in the custody of her mother.
"I've spoken with someone very close to the case, she is out of her mother's home. She's doing well," Spencer said on the ABC show. "The case is under investigation by CPS and we should have new details within a week. But the main thing here -- she's doing well."
San Fran cops, meanwhile, want to ask Campbell how she obtained the Botox, which is made of cells from dead bodies that relax muscles and wipe out temporarily wrinkles. And cops want to know if she has given the injections to anyone else besides her daughter.
In California, only doctors and nurses can administer Botox.
Police officials didn't return calls.
RELATED STORIES:
Alcohol, Drugs Allegations Against Mariah Carey, Nick Cannon Still Being Probed