James Durbin 'Goes Into A Different State Of Mind' When He Performs On American Idol, Says Expert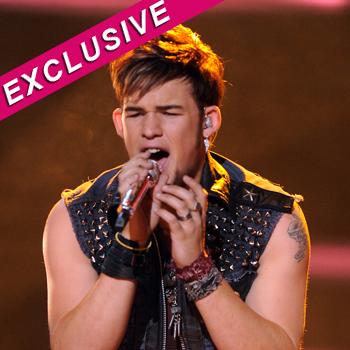 By Cliff Renfrew
RadarOnline.com Staff Reporter
A renown psychiatrist believes that James Durbin, who suffers from Asperger's and Tourette Syndromes, goes into "a different state of mind" when her performs before millions of television viewers.
Dr. Carole Lieberman MD told RadarOnline.com: "For James Durbin, I think when he performs he goes into a different state of mind and it allows him to shed the behavioral difficulties that he has.
Article continues below advertisement
"It's like when people have a stutter – a lot of them can sing perfectly well. James is definitely a positive role model for other young people" with these and other similar disorders, she said.
"Tourette is very difficult because unlike other things like depression it's very visible as victims often have speech problems or facial tics that can lead to ridicule or teasing."
But Dr. Lieberman, who does not treat Durbin, has warned that the ultra talented 22-year-old rocker from Santa Cruz, CA, will need plenty of help if he wins AI.
"I just hope that if he wins or goes on tour that he gets after-care. Just like Susan Boyle did, he will need a lot of help because there will be a huge adjustment for him. But hopefully his story will have a really positive outcome for him and other young people who suffer from similar dis-orders."
Tragically at age nine, Durbin lost his father, a musician, to a drug overdose.
After his dad's death, he was put on medication for stress and a sleep disorder, then was evaluated at Stanford Medical Center, where he was diagnosed with Asperger's Syndrome, a high functioning form of autism, and with Tourette Syndrome, an inherited neuro-psychiatric disorder which is characterized by multiple physical and vocal tics.
Article continues below advertisement
Durbin recently told Idol viewers: "As I was getting older, at school people would tell me, 'Cut that out! Stop that!' …I always got made fun of, beat up. But when I sing it all just goes away, like I don't have a care in the world.
"The thing about Asperger's is that it's about social awkwardness and not being able to contain yourself and being overwhelmed."
"I have Tourette and Asperger's, but Tourette and Asperger's don't have me - I'm doing what I can to suppress it. It's not who I am," Durbin said.