Mark Ballas' Idle Hands -- With Idol's Pia Toscano!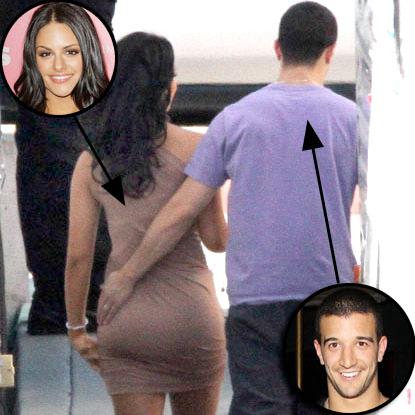 Are they or aren't they? "Hmmm... "
American Idol cast-off Pia Toscano, 22, was charmingly coy Tuesday night when Dancing with the Stars host Tom Bergeron sneakingly tried to find out if she was dating Mark Ballas, 24, but check out this photo from behind-the-scenes of the hit ABC ballroom dance show.
VIDEO: DWTS Host Tom Bergeron Teases Pia Toscano: 'Is Mark Ballas A Good Kisser?'
Cameras caught the handsome Ballas with his hand on Toscano's backside backstage at DWTS. Again, we say: "Hmmm..."
Article continues below advertisement