Houston, We Have A Problem! Texas Activist Says Glee's Too Gay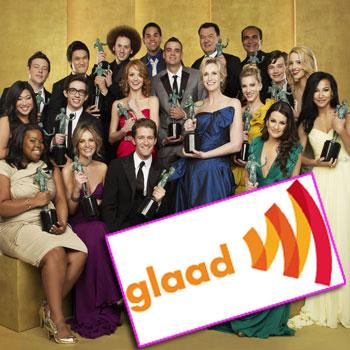 Radar Staff Reporter
Is Glee too gay?
A Houston family activist sure feels it is, and he told a TV audience. And now, The Gay & Lesbian Alliance Against Defamation is up in arms!
Houston's KRIV-FOX 26 aired a news segment recently in which the discussion centered around the topic of the gay characters on the Fox hit show.
Guest Bryan Fischer, head of the American Family Association, stated that being gay "is conduct that bears enormous psychological and physical risks to those that engage in it."
Article continues below advertisement
What's more, Fischer added, being gay is "just as risky and just as dangerous as injection drug use."
And now, GLAAD's not too happy.
"FOX Houston should not only apologize and correct the misinformation in the segment, but it needs to think twice before elevating hurtful messages and anti-gay attitudes," GLAAD President Jarrett Barrios said. "Today a vast majority of Americans support gay and lesbian youth, who still too often face bullying and discrimination. FOX Houston needs to send a clear message to young viewers that it is okay to be who you are."