Wounded U.S. Rep. Gabby Giffords Watches Hubby Launch In Shuttle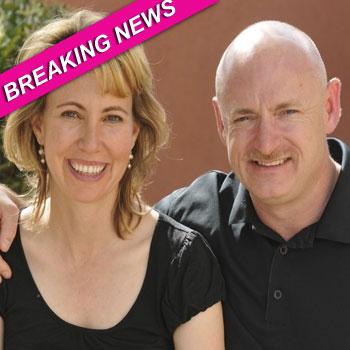 RadarOnline.com Staff Reporter
Gabrielle Giffords defied the odds and watched her husband blast off in the shuttle early this morning -- in person!
The day before the launch at Kennedy Space Center in Florida, U.S. Rep. Giffords and her astronaut husband Mark Kelly spent some time together alone at an exclusive beach house on the property where the crew stays.
Following a touching tradition the couple have, Gabrielle and Mark exchanged wedding rings, as they have done each time he goes on a mission. Kelly, on his fourth mission now, will wear her wedding ring on a chain around his neck while in space.
Article continues below advertisement
In a moment that seemed impossible only a few short months ago, Giffords was able to watch the takeoff in private with the rest of crew families.
As the space shuttle Endeavour blasted off on its last mission, her office Tweeted: "From Team Giffords to ShuttleCDRKelly & entire #STS134 crew: God Speed--We'll see you in about two weeks."
Giffords was flown in from Houston, where she has been recovering since her devastating assassination attempt in January. Doctors have said her recovery is progressing by "leaps and bounds."