Exclusive
Fake Botox Mom Could Lose Custody Of Kids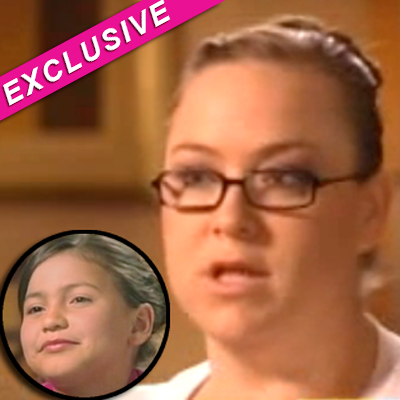 The mother who claimed to inject her 8-year-old daughter with Botox, has admitted she made the whole thing up, and RadarOnline.com has exclusively learned that could result in her losing custody of her kids.
RadarOnline.com first broke the story Wednesday that Child Protective Services suspected the entire story was a hoax.
Sheena Upton appeared in a television interview as "Kerry Campbell" and claimed that she gave her young daughter Botox to give her a competitive edge in beauty pageants.
Article continues below advertisement
Upton's elaborate lies could result in her losing custody of her two daughters. "There is a very real possibility that Sheena will lose custody of her daughters over this elaborate hoax. For a mother to put a child through such an event, is very bothersome. Upton not only wanted money, but to become famous," a source close to the situation tells us.
The pictures of Sheena injecting her daughter with Botox were "syringesb filled with saline. Sheena's daughter wasn't injected with anything, period," the source says.