Faith Evans Files For Divorce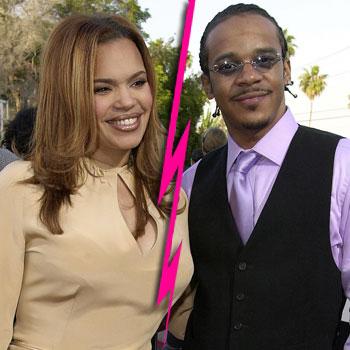 &
RadarOnline.com Style & Beauty Editor
The Notorious B.I.G.'s widow Faith Evans has filed from divorce from her current husband.
Grammy Award winning singer Evans has filed for divorce from her record company executive husband Todd Russaw and RadarOnline.com has the court documents.
Read The Court Documents Here
Filed in Los Angeles County on May 17, 2011, Evans notes that she and her husband actually separated in December 2005!
Article continues below advertisement
The couple married in 1997 and Evans cited "irreconcilable differences" as the reason for filing for divorce. They have two children together, Joshua, 13, and Ryder, 4, who was born after the couple officially separated. She asked for sole physical custody of the kids, but joint legal custody in the papers.
Evans asked for Russaw to get written permission to take the children out of California.
She is often referred to as rap's most famous widow, and was married to the Notorious B.I.G. in 1994. She separated from him shortly before his murder in March 1997. The couple had one son together.
Evan began dating Russaw in early 1997 before the drive-by death of B.I.G.
In January 2004, the couple was arrested and charged with possession of marijuana and cocaine and an improper tag violation during a traffic stop outside of Atlanta. They agreed to enroll in a 13-week drug rehabilitation program
In 2010, Evans pleaded no contest to a reckless driving charge stemming from an arrest at a drunk driving checkpoint in Marina Del Rey, California, and was ordered to serve three years probation as well as undergo a three-month alcohol program.