VIDEO: Egyptian Banker Arrested After Allegedly Attacking Hotel Maid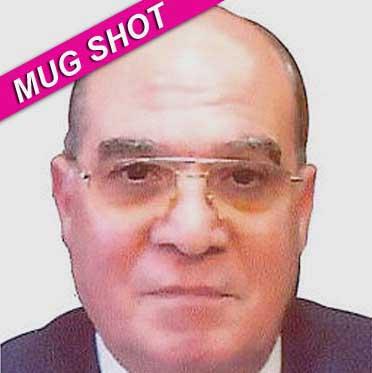 by RadarOnline.com Staff
In a disturbing case of deja vu, a successful Egyptian banker was arrested on Tuesday after an alleged sexual assault on a maid at the five star Pierre Hotel in New York City, RadarOnline.com has learned.
Mahmoud Abdel Salam Omar is accused of attacking a room maid on Sunday evening as she came to deliver him tissues that he had requested, reports ABC News.
The shocking incident is almost an exact copycat of the alleged attack by French politician and former International Monetary Fund head, Dominique Strauss-Kahn, on a house keeper at the Sofitel Hotel in NYC on May 14.
Article continues below advertisement
In the latest attack, the 74-year-old former bank chairman reportedly answered the door to the maid in his pajamas and asked her to leave the tissues on a table beside him. Once inside the room he locked the door, he allegedly pounced on her and rubbed up against her.
The former Chairman of the Bank of Alexandria allegedly grabbed the hotel employee, kissing her and groping her breasts and buttocks. When the maid resisted, her attacker then asked for her phone number, she gave a false number and he let her out of the room.
Omar, who now heads El-Mex Salines Co., a solar salt producer in Egypt, was arrested on charges of sexual abuse, unlawful imprisonment, forcible touching and harassment.