VIDEO: French Pol Accused Of Sexually Assaulting NY Hotel Maid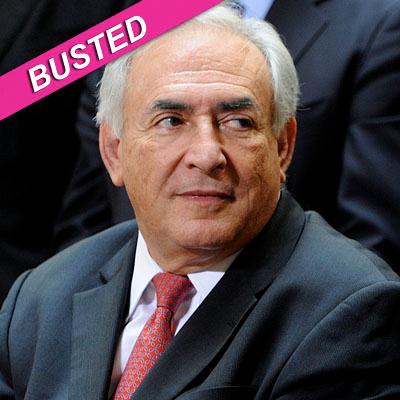 A top French politician accused of sexual assaulting a maid at New York's posh Sofitel hotel will face a Manhattan judge on Monday.
Dominique Strass-Kahn, who heads the International Monetary Fund -- the organization that oversees global financial policy -- will hear the charges against him: attempted rape and criminal sexual contact
Here's how the alleged incident went down, according to authorities:
Article continues below advertisement
The maid claimed she went into Strauss-Kahn's $3,000-a-night room Saturday afternoon, thinking it was vacant, so she could clean, according to New York Police Department spokesman Paul J. Browne.
She told police that a naked Strauss-Kahn burst out of the bathroom, chased her, and pulled her into a room where he forced her to perform a sex act on him, and tried to take off her underwear. She said she broke free and told her hotel co-workers.'
Strauss-Kahn quickly left the hotel, but left his cell phone on the premises, police said.
Strauss-Kahn, a married father-of-four, was arrested Saturday as he tried to return to his homeland on an Air France flight at John F. Kennedy International Airport. While in custody at a Harlem precinct, police said the 62-year-old politician's accuser identified him out of a lineup.
Defense attorney Benjamin Brafman told the AP Strass-Kahn "intends to vigorously defends these charges and he denies any wrongdoing."
Article continues below advertisement
Strass-Kahn is referred to as DSK in French press and has been given the nickname "The Great Seducer" for his well-documented way with the ladies.
French media pundits had tabbed the Socialist as a strong opponent to current President Nicolas Sarkozy in the country's presidential election next year.
Stay with RadarOnline.com for more on this story as it breaks.