Exclusive
Cheryl Burke Predicts Kirstie Alley Will Win DWTS!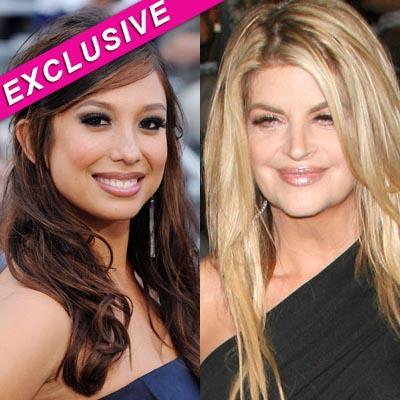 Cheryl Burke knows a thing or two about what it takes to wow on Dancing With The Stars.
The 27-year-old pro dancer, who has been crowned champ twice on the hit ABC show, chatted with RadarOnline.com for an exclusive interview, predicting this year's winner and spilling on her favorite dance partners over the years and who would be her dream partner.
RadarOnline.com: Who is your top pick to win DWTS this year? Why?
Article continues below advertisement
Cheryl: I think Kirstie Alley has a wonderful chance to win. She's really become a great dancer and she has such an infectious personality that our audience loves.
RadarOnline.com: Who is your favorite dance partner from over the years?
Cheryl: They've all been favorites for different reasons. I'm closest to Emmitt Smith and Gilles Marini though. We still text/talk all the time.
RadarOnline.com: Who would be your dream dance partner?
Cheryl: Someone who is willing to take direction, work hard and not be too hard on themselves. At the end of the day it's a dance competition so it's okay to really want to win but you need to be able to keep your sense of humor.... Or George Clooney!
So, has Cheryl backed the right choice?
Tune into ABC at 9/8 central tonight for the season finale to see who will be crowned the ninth Dancing With The Stars winner !