VIDEO: Limping With The Stars -- Injured Ralph Macchio Guts Through Two Dances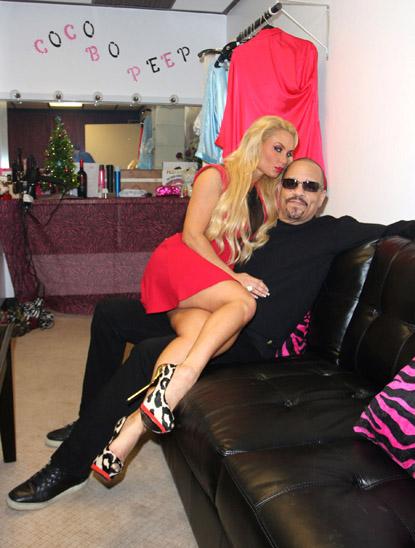 The Karate Kid might have met his match -- and we're not talking about 80s teen flick bad guy William Zabka.
Rather, Ralph Macchio's worst enemy on Monday's edition of Dancing with the Stars was his own body, as injuries to his knee and calf caused him to limp to a night-worst 46 out of 60 possible points.
For the eighth week of ABC's hit ballroom competition, each contestant had to perform two dances, worth up to 30 points apiece: their usual routine and an "instant dance" they'd only have to minutes to rehearse for, with the song being picked out of a hat.
Article continues below advertisement
Judge Carrie Anne Inaba explained that "the trick to the Instant Dance is you cannot think, you have to trust your partner, and you have to be in the moment."
Macchio who was only able to practice nine hours this past week -- as opposed to his usual 40 -- was given a standing ovation from the judges for his amazing effort.
"The spirit of Daniel LaRusso lives on," Inaba said. "It's the hardest thing to do -- to dance when you're in pain.
"It takes all the beauty and joy from doing what you're doing. Unfortunately, we have to judge it as though we didn't know about the injury, but you did such a great job that maybe everybody will vote."
A humbled Macchio said he "made it to the end of the show and that was my goal ... on Saturday, I wasn't even walking."
While the Karate Kid might have had his last kicks, the rest of the contestants performed to varying degrees of success.
Article continues below advertisement
Disney star Chelsea Kane led the pack with 55 out of 60, footballer Hines Ward, was right behind her with 54 out of 60, actress Kirstie Alley got 53 out of 60, and rapper Romeo got 52 out of 60.
We'll see if Macchio's alive and kicking on Tuesday's results show, which will also feature a performance from Jennifer Lopez. It all starts on ABC at 9/8c.
Watch the video on RadarOnline.com
RELATED STORIES: