Exclusive
Celeb Boxing Offers $5K To Help Teen Mom 2 Star Jenelle Evans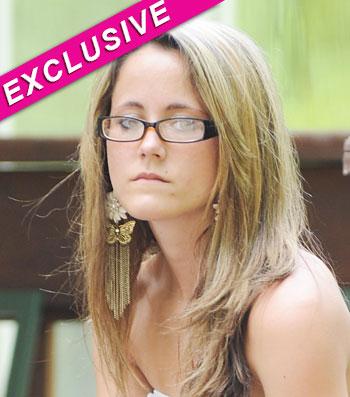 'Teen Mom 2' star Jenelle Evans is in hot water over a rumble with Britany Truett and RadarOnline.com has exclusively learned she's found an unlikely ally.
Well, maybe not that unlikely. After seeing the shocking video footage of Evans physically assaulting Truett, Celebrity Boxing has reached out to the 19-year-old mother.
Celebrity Boxing founder Damon Feldman tells RadarOnline.com he has offered Truett $5,000 in exchange for her to drop the incident.
Article continues below advertisement
"The reason I want to offer $5,000 for Britany to drop this is because I like Jennelle a lot and I have a lot of plans for her," Feldman said.
"We are going to possibily have her do a female Celebrity Boxing match against Danielle Staub, former Real Housewives of New Jersey star!"
RadarOnline.com obtained the offer letter sent to Truett's attorney, Adrian Lapalucci, in which Feldman states he is "willing to negotiate a price to get Jenelle off this situation."
"I would like to settle this out of court so Jenelle and Britany can get on with their lives," Feldman states in the letter.
As RadarOnline.com previously reported, Evans was arrested on March 27 for her role in the brawl with Truett, who said the beef started over a boy named Kieffer Delp (who was also arrested Sunday on an unrelated outstanding drug charge).
"I know Jenelle can do a lot and she went to rehab and it shows she wants to do great for herself and her child," Feldman said.