Britney Spears: 'I'm Just Like Everybody Else'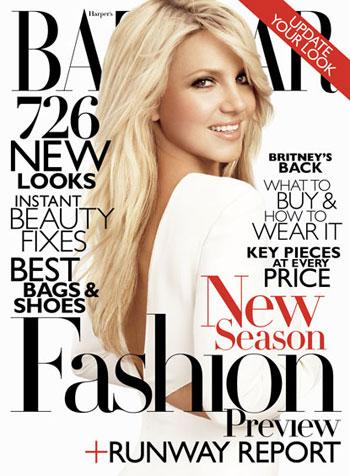 Britney Spears is on top of her game, but she wants you to know she's "just like everybody else."
The 29-year-old pop star's new album, Femme Fatale, is getting the best reviews of her career, she has a boyfriend she's considering having babies with, and she's about to go on tour again.
Gracing the new cover of Harper's Bazaar on newsstands May 31, Britney looks glamorous, fit and really, really happy.
Article continues below advertisement
Despite her multi-million dollar empire, the pop princess says she's pretty down to earth. "I'm pretty normal, you know? Like I said, the type of day I love is just like everybody else's. I'm like everybody else."
Britney says being a mom has changed the way she handles her career. "I think things through a little bit more, and I worry a lot. I'm more straightforward, and I speak up more than I did before. When I was younger, I wouldn't speak up as much, but now that I'm a mom, things have changed."
As for having more babies and even marrying her boyfriend, agent Jason Trawick, Britney confessed "I've thought about both. So if the timing was right…"
It's been eight years since Britney and Madonna had their infamous kiss at the MTV awards, but Britney ran into her recently.
"I actually saw her a couple of weeks ago at a party. I guess she's really taught me to stay true to myself. That seems like a simple thing to say, but she taught me through action, not just by saying it. There are so many people around you that have opinions, but you just have to listen to your instincts."