PHOTOS: Beaver Blunder! Cannes Party Crasher Taken Down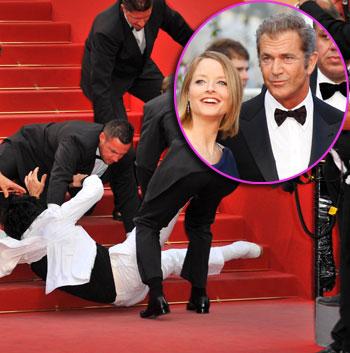 Radar Reporter
It's a Beaver premiere red carpet blunder!
An unwanted guest in a white suit tried to crash Mel Gibson and Jodi Foster's The Beaver premiere at the Cannes Film Festival on Tuesday and his takedown by security was caught on camera.
You can see the sequence of events through the photos obtained by RadarOnline.com as the mystery man tumbles down the stairs and is pummeled by nearly six security men.
Article continues below advertisement