Ashton Kutcher: 'I Can't Replace Charlie Sheen... But I'll Work My Ass Off'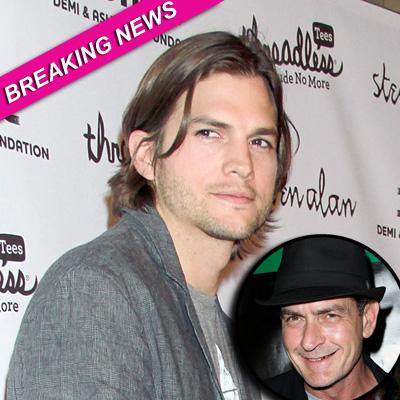 Ashton Kutcher is winning. Is a winner! Has won!
After his cryptic Tweet dropping a big hint on his Twitter page late Thursday, asking, "what's the square root of 6.25?" (We did the math: it's two and a half.) CBS confirmed Friday morning that Ashton will be joining the cast of Two and a Half Men.
"I can't wait to get to work with this ridiculously talented 2.5 team and I believe we can fill the stage with laughter that will echo in viewers' homes," Kutcher said in a statement released by the network. "I can't replace Charlie Sheen, but I'm going to work my ass off to entertain the hell out of people!"
Article continues below advertisement
The show will start filming this summer and will air in the fall.
While Charlie Sheen begged for his job back after eviscerating show creator and executive producer Chuck Lorre, Ashton won him over.
"We are so lucky to have someone as talented, joyful and just plain remarkable as Ashton joining our family," said Lorre. "Added to that is the deep sigh of relief knowing that our family stays together. If I was any happier, it'd be illegal."